Construction expertise
Our 45-year heritage as a timber frame construction specialist have allowed us to develop a deep understanding of how to tailor our installation systems to suit the unique programme and construction challenges faced by our clients. Our national presence is supported by our sector's largest team of timber construction specialists –experienced timber frame managers and supervisors employed to oversee our network of 350+ approved installers.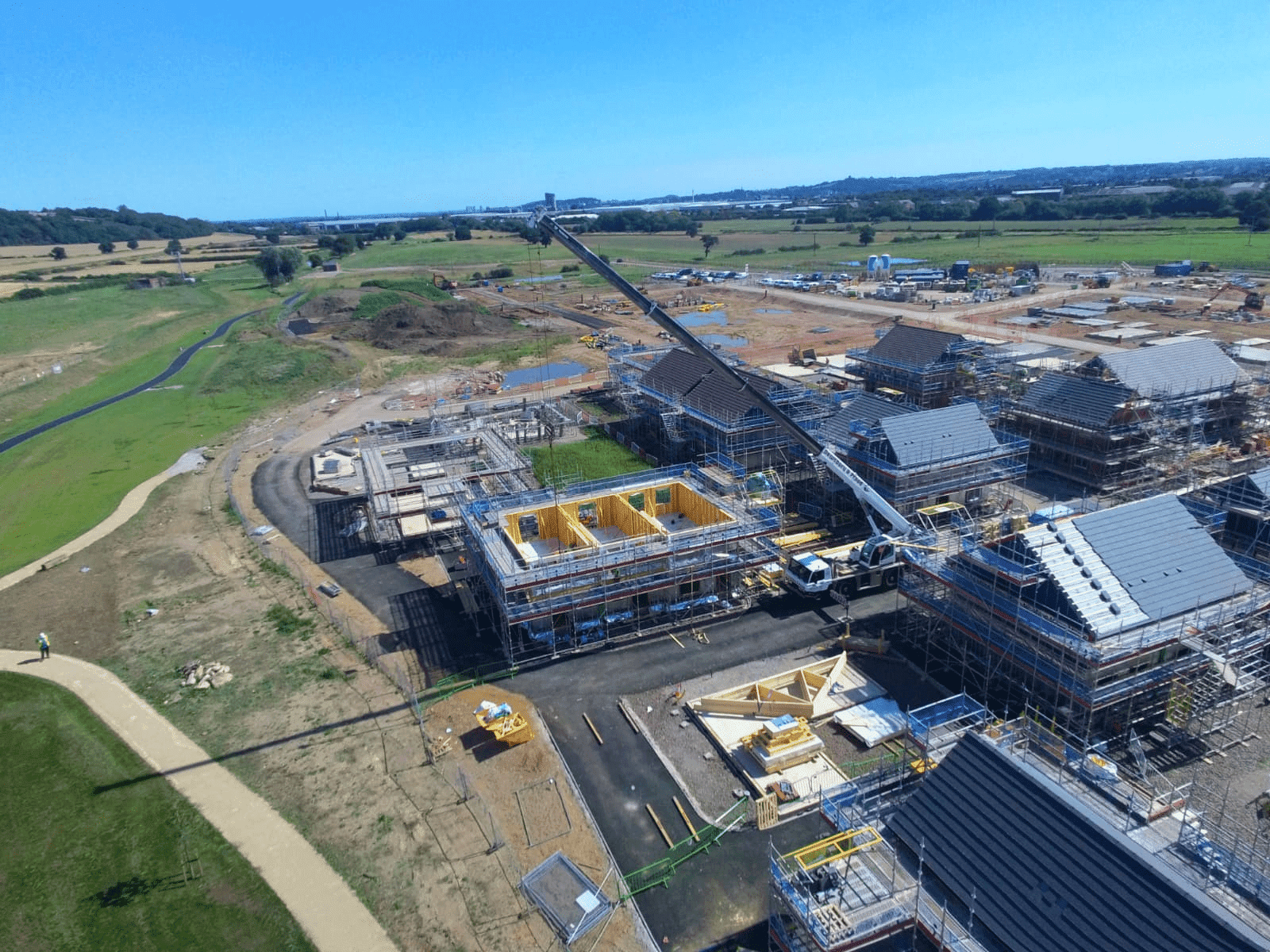 Our team support your project at every step from feasibility study through construction planning, sequencing, programming, logistics and collaboration with other trades, always with a focus on health and safety, environmental and quality essentials.
We utilise tablet technology to ensure real-time progress and completed works data is captured and stored on all of the timber frame buildings that we construct.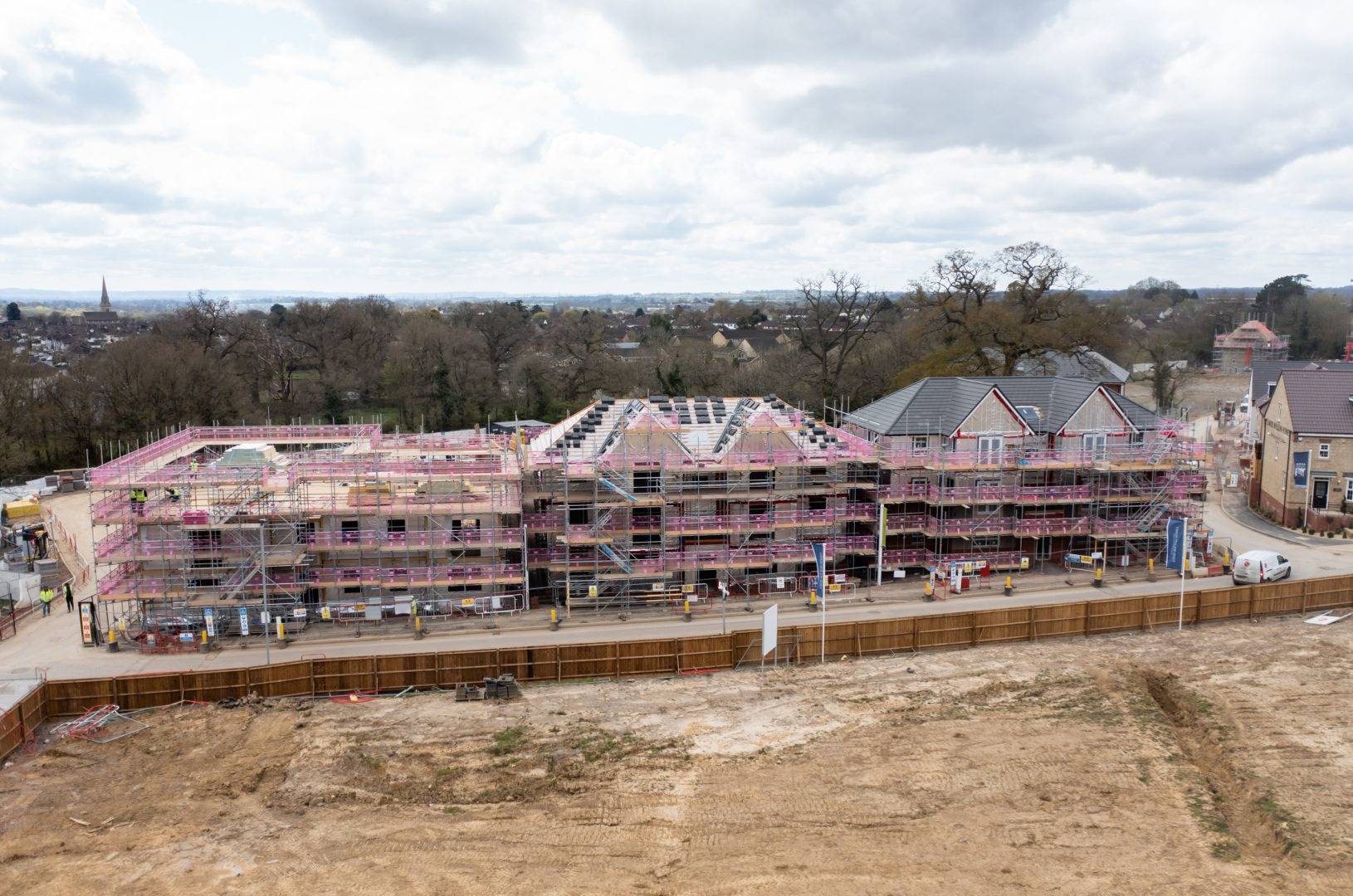 Speed of build
Timber frame systems are commonly identified as the solution for fast moving projects where a guaranteed end date is essential. Our systems are also ideal for those sites, particularly in the housing sector, that have a slower pace of build where construction is based upon sales success and management of cash is essential. Your timber frame installation cost will be carefully calculated. The following summarises the benefits that we can bring your site regardless of the pace of build.
Accelerated Build
We can work with you on your accelerated build to help reduce your costs and provide a quicker return on your capital outlay. Our teams will assess your programme needs, discuss with you and propose our resource and logistical solution. Through discussion and review we can agree the project approach to deliver the following headline benefits:
Reduced cost of material wastage – environmental and landfill costs
Cost certainty through our fixed price approach
Early design engagement to offer shorter lead times
Improved prelim costs and development financing costs
Reduced site management and supervision
Fewer weather delays and greater certainty of handover
Measured build
Where your project needs to be constructed at a more measured pace, perhaps due to a slower sale rate, we can provide you with a tailored solution to ensure that you are able to take advantage of the shorter build time required to build a timber frame structure by comparison with masonry. Through analysis with our construction specialists we can deliver the following key advantages:
Shorter time from committed sale to completion
Fewer programme delays as timber frame installation is not weather dependant
Reduced impact of labour or material shortages as brickwork is removed from the critical path
Significantly improved cash flow and reduced interest charges as a result
Cost certainty through our fixed price approach
Early design engagement to offer shorter lead times
Our team of experts are ready to discuss either of the above options with you and we would be delighted to arrange a visit to a live site so that you can see us in action.
Choose safe
We continue to build on our safety culture by encouraging colleagues at all levels to take ownership for safe working. Our industry-leading Health and Safety behaviour programme 'Choose Safe' is mandatory for all employees and sub-contractors and we empower our employees, both direct and indirect to 'stop the job' if they see unsafe working practices. Our activity has been recognised through several renowned awards for commitment to Health and Safety such as the RoSPA president's award and achieving ISO 45001 Occupational Health and Safety Standards. We continue to to strive towards zero accidents in the workplace.